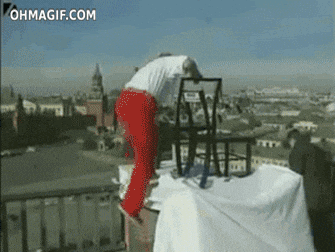 I feel like I am on a roll about this v v v important topic… so I am going to roll with it, ok? I keep seeing too much bullshit as I scroll through Instagram. Like, people with insecurities and eating disorders dishing out advice on how to be healthy is not exactly ideal, yanno?
Balance will certainly look different for everyone. I am not here to say that your way is the wrong way. I am simply here to just, you know, make sure your way is not distorted thanks to the dumb stuff you see on Insta all day long. Just looking out for you babes, that's all.
I have been asked about what my "diet" looks like, how often I go to the gym, how often I eat junk food, etc. The answer isn't straightforward because every day is different for me and it truly depends on how I am feeling that day. This wasn't always true. Back when I was unhealthily obsessed with tracking my macros, would rather die than miss the gym, and said no to ice cream (who TF did I think I was, really?)… my days looked very similar… maybe even identical and I very rarely, if ever, steered off course. What I learned from those days (now that I am looking back on it from the outside in), is that I wasn't embodying the definition of "healthy" at all. My bod certainly looked like I was and maybe even from an outsiders perspective, my own included at the time, my food choices certainly looked like it too. My mentality, however, was not at all or by any means healthy.
Today, I don't think too much about what I eat. I keep it simple and I don't over-analyze every little thing. I don't time my meals or count how much protein I am having anymore either. Those days are long behind me.
So what do I eat?
Breakfast is by far my favorite meal. I do not fuck around when it comes to breakfast, ever. I kind of cycle through a few options for breakfasts:
2-3 eggs (sometimes some egg whites with 1 egg), cheese or laughing cow cheese wedge; bagel thin/toast/english muffin with butter and jelly or cream cheese; chicken sausage
Same as above minus the bagel thin/toast/english muffin and have oatmeal instead (w/ almond milk, a packet of Truvia, blueberries, and a spoon of PB or almond butter
Kodiak pancakes or Stack'd protein pancakes with butter or almond butter and syrup (sometimes cookie butter or nutella)
A couple of fried eggs; cereal w/ almond milk
Veggie omelet with cheese; toast/bagel thin/english muffin with butter and jelly
Sometimes I make a lottttt of uncured bacon paired with the egg variations above (usually on the weekends because I have more time)
1/2 cup of oats cooked with 1 cup of almond milk (sweetened with a packet of Truvia and cinnamon), top with sliced strawberries, bananas, and blueberries, unsweetened coconut flakes and almond butter
Lunch has never been a fav meal for me. It is just blah. I have never looked forward to lunch and if I make plans to eat it's usually breakfast or dinner because those are the best meals of the day in my opinion. I usually just aim to make my lunches as nutritious yet quick as possible. I hate meal prepping hot lunches because I can only reheat food for one day after it was cooked… and then it starts making me sick to even think about. It becomes less than palatable and it takes the joy out of it for me. I have turned to cold and quick lunch ideas:
A big salad with greens (kale, spinach, romaine, whatever you prefer!), roasted veggies (sweet potatoes, zucchini, carrots, broccoli), fats (feta cheese, parmesan cheese, avocado, almond slivers), and a source of protein (my go to has been Trader Joe's already cooked lemon pepper or balsamic chicken and shelled edamame), dressing of your choice in moderation (my go to dressings are: Trader Joe's green goddess dressing, Trader Joe's caesar dressing, Primal Kitchen dressings, Cindy's Kitchen dressings, or just make your own with your fav vinegar and healthy oil)
Caesar salads!
Sandwiches: uncured deli meats when possible (Applegate deli meats are great), a slice of cheese (I love havarti and provolone), some lettuce, hummus and pickles. Or cut up a pepper with hummus on the side.
Health bowls: quinoa or wild grain rice cooked in chicken broth or veggie broth, spinach, lentils, chickpeas, chicken, shredded carrots, sweet potatoes, broccoli (I prefer roasted), drizzled with tahini or your fav dressing / sauce. Eat cold or heat up!
Some edamame and green beans with hummus. Hey, sometimes I get lazy, okay?
Soup to heat up in the microwave at work (homemade or sometimes I just buy it from the grocery store)
Dinner has been my fav lately because my boyfriend and I make it a point to enjoy this meal and not stress about it being 100% healthy all the time. We make sure we have a good balance of proteins, fats and carbs and just go with what we are feeling. Here are some of my go-to dinner ideas:
Taco Tuesdays: ground beef or turkey with low sodium taco seasoning, some rice if you please, lettuce, guacamole, sour cream, shredded cheese, low-fat refried beans wrapped in a Joseph's low carb/high protein wrap
Ravioli and turkey meatballs: you can make your own meatballs and sauce or you can cheat and buy pre-made to make it nice and quick. My fav ravioli are from Trader Joe's and they have so many kinds!
Steak with veggies and a carb (sweet potato, a portion of frozen french fries, rice, whatever you like)
Salmon or haddock with Nuts Over Fish topping, veggies and rice or cauliflower fried rice from Trader Joe's!
Trader Joe's chicken fried rice and orange chicken (maybe not the healthiest meal but it is delicious and enjoyable once in a while… or once a week 🙂 )
Snacks are v v v important. I try to make sure mine are semi-healthy so they fill me up and make me feel gewddddd.
Vanilla Power Crunch bars
Lara Bars (chocolate chip cookie dough one is my favorite)
Luna Bars
Lenny & Larry cookie for the sweet tooth (def keep in moderation…)
Halo Top ice cream
A protein shake: chocolate or vanilla protein, almond milk, ice, frozen banana, peanut butter all blended up (sometimes I add a smidgen of Nutella, ok?)
Rice cakes topped with a nut butter and sliced fruit
Veggies and hummus or a Greek yogurt variation of veggie dip! (Joseph's and Cedar's makes some good ones)
Plantain chips with guacamole
Any trail mix from Trader Joe's 🙂
You should try to keep all snacking to a minimum and only if you feel hungry. Try your hardest to not snack mindlessly but if you do… you won't die, I promise. 😉
If you have any questions, I would love to help you based on my own personal experience and research so feel free to reach out!
xoxo,
Ari